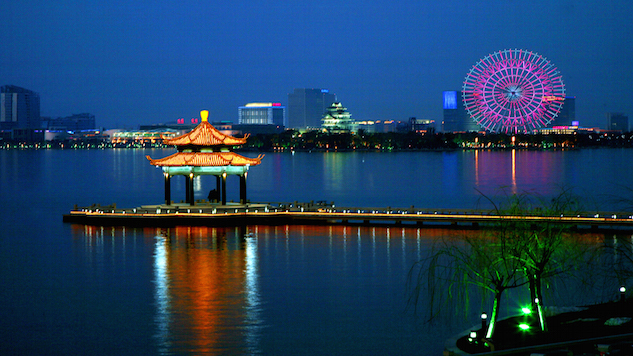 Known as the Venice of Asia, Suzhou is situated along a series of labyrinthine canals. Its refined beauty holds a yesteryear quality that offers a glimpse of what China was like before growth and development transformed this country at breakneck speed. Suzhou's wealth of glorious gardens adds a poetic touch to the cityscape. Nine are designated UNESCO World Heritage Sites, so the greatest tourist risk is floral overload.
After you've satisfied your soul with enchanting flowers and romantic boat rides, it's time to satiate your appetite. Suzhou is revered throughout China as a culinary supernova. Thanks to its abundant waterways, the quality and variety of fish is noteworthy, translating directly onto your plate with a bounty of aquatic delicacies.
This traditional city is just far enough off the Beijing-Shanghai tourist track to feel like a bona fide discovery, yet is located a mere 30 minutes from Shanghai via high-speed rail. Here's what to do when you get there.
Allison is a travel and food writer based in NYC. Her work has been published in The New York Times, off Metro, Dave's Travel Corner and Family Travel Forum.