A Maine Culinary Windfall Aboard the Windjammer Stephen Taber
I had long dreamed of sailing Maine's ruggedly beautiful coast on a rustic windjammer. It sounded like the perfect back-to-nature panacea for my urban existence in New York City. This July, I booked a three-day cruise on the schooner Stephen Taber. First launched in 1871, it's the oldest documented sailing vessel in continuous service in the United States and a tribute to 19th century craftsmanship.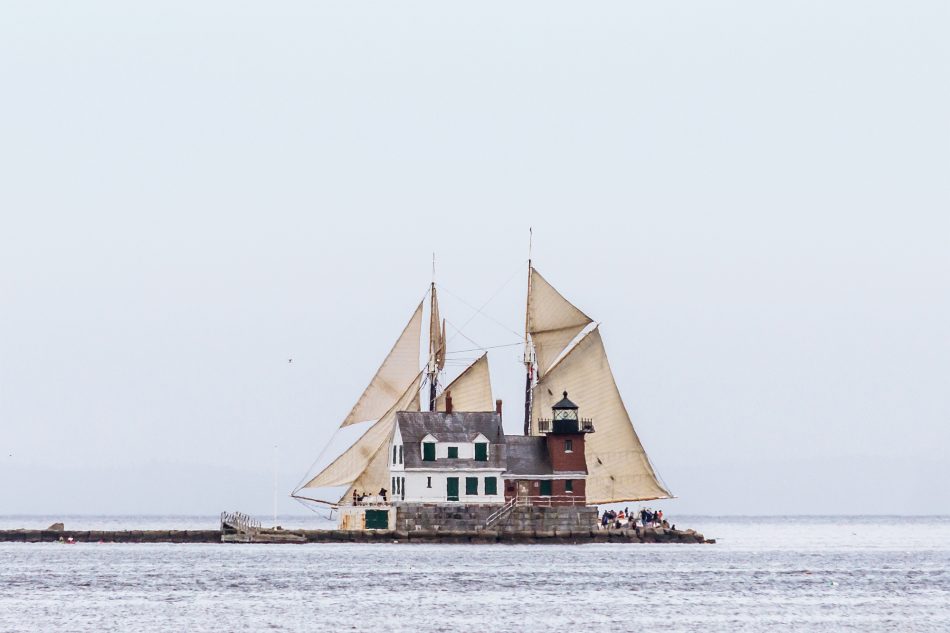 I had already spent time in Maine, so I was familiar with its dramatic nautical scenery. I expected to see lighthouses, panoramic harbors, quiet coves and remote wisps of land stretching into the ocean. While I was prepared for breathtaking views, I was astonished by the culinary bounty that was served on board three times daily. If you're a foodie, sailing on the Stephen Taber is a must.
Maine's Edible Resources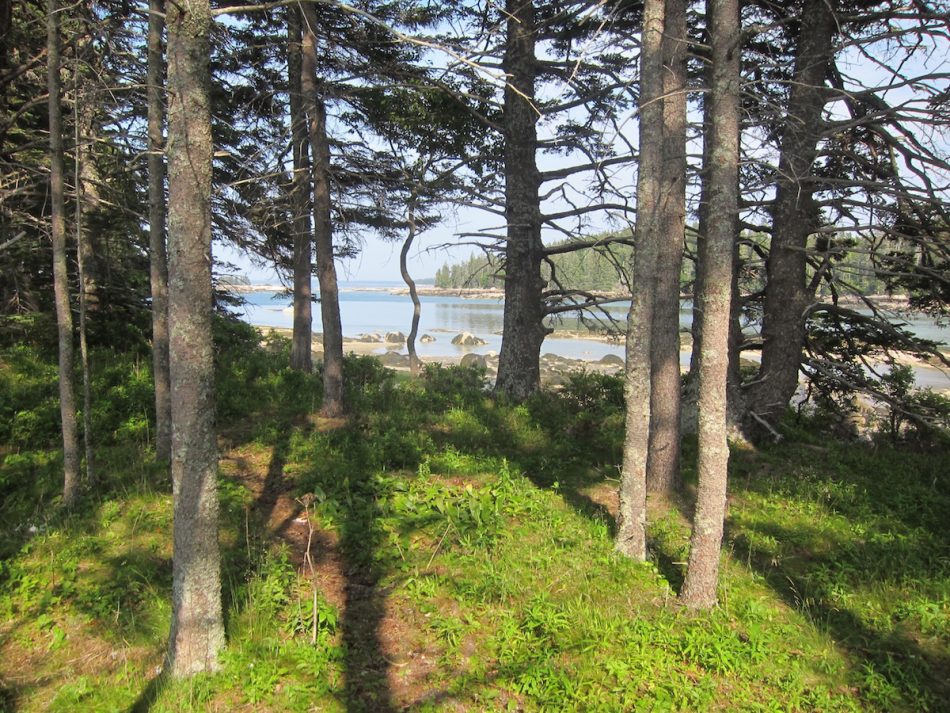 Maine is at the forefront of the local food movement. Though the growing season has a limited number of frost-free days, techniques pioneered by the agricultural icon Eliot Coleman makes year-round organic vegetable production possible. Maine is a paradise for lovers of locally caught seafood, especially lobster. The chilly seas are overflowing with crustaceans of every shape and size and the people who catch them are committed to sourcing fresh, quality food. Farm-to-table and boat-to table may be trendy catchwords in much of the country, but in Maine these concepts resonate. Those who are involved with the growing, catching and preparation of food honor tradition and this theme echoes right onto your plate.
Dining is Sublime on the Stephen Taber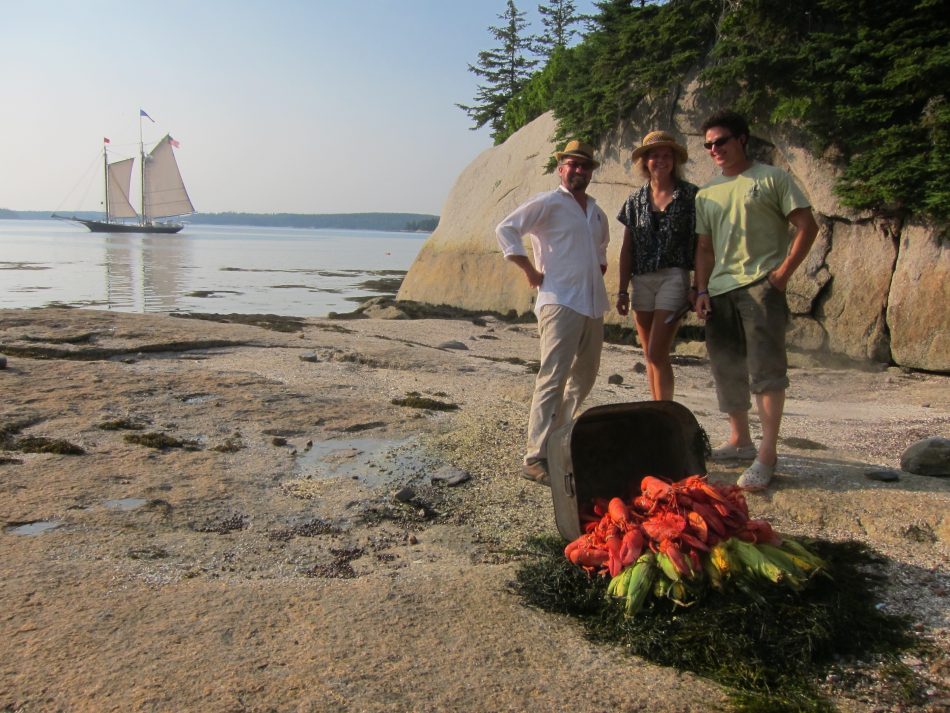 While Maine is a hotbed of epicurean integrity, it's no small feat that the Stephen Taber's talented Chef Anna Miller turns out three superb meals each day on the galley's rudimentary woodstove in the diminutive kitchen. Miller grew up in the kitchen, mentored with amore at the apron strings of her Italian grandmothers. She honed her skills with a stint in culinary school and a decade of working in fine Maine restaurants. Her style honors classic New England dishes yet leaves room for a dash of modern interpretation. In keeping with Maine's culinary ethos, she sources every morsel from local purveyors and fishermen.
Each morning, you'll awake to the smells of made-from-scratch baked goods accompanied by farm fresh eggs, flavorful sausage and pancakes served with plenty of Maine maple syrup. These treats are accompanied by excellent coffee roasted in Maine.
Lunch is a luscious soup, stew or chowder served with just-baked bread and a fortifying salad.
Each cruise features an authentic lobster bake dinner, a seafood lover's fantasy-feast. You'll anchor on a remote island with plenty of time for beachcombing while the crew cooks the lobsters topped with seaweed to insulate everything at just the right cooking temperature. There's no skimping; each guest is offered three just-caught lobsters and lots of sweet corn on the cob.
Remember to save room for dessert. Captain Noah Barnes takes s'mores up a notch. Instead of using the traditional store-bought graham cracker, he personally bakes delicate homemade pizzelle cookies over an open fire for a gourmet version of this campfire classic.
Wine and Cheese Each Night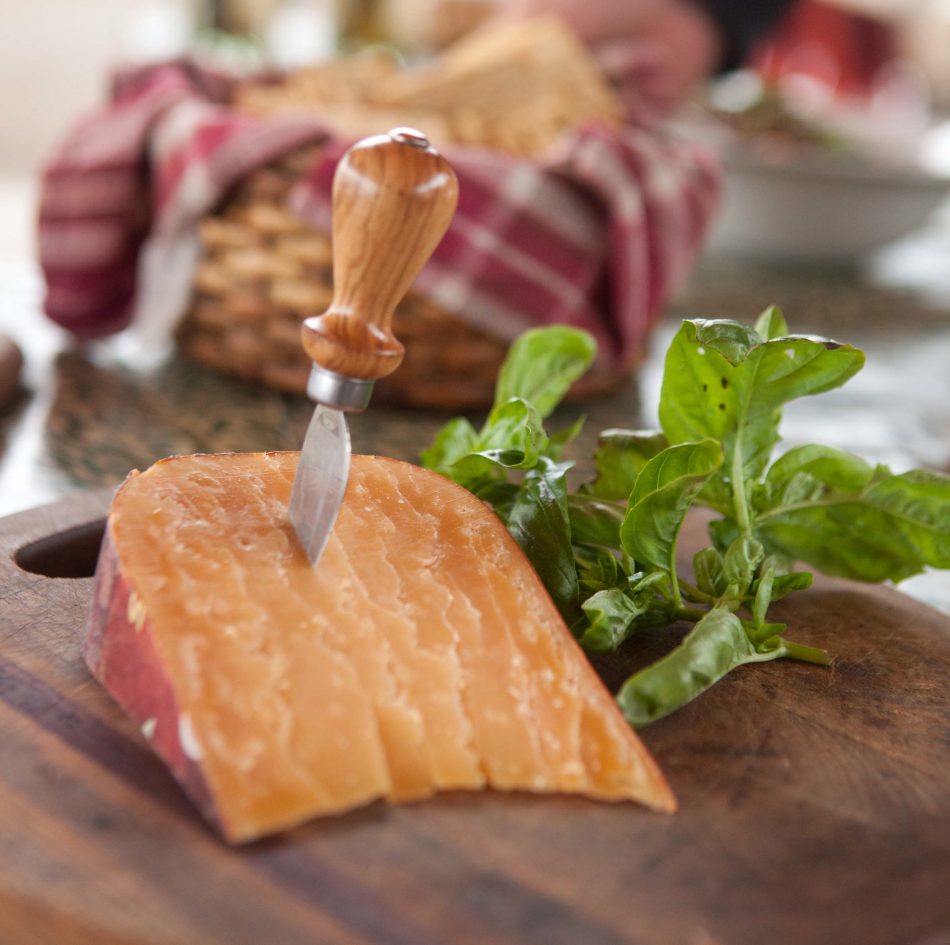 Passengers with a taste for the grape are in luck, as Captain Noah Barnes had the excellent sense to marry Jane Barnes. Jane has worked in the wine business for nearly two decades and personally selects an appropriate red and white that flow plentifully each evening. They are paired with several delightful pre-dinner cheeses, sourced from New England dairies as well as internationally. Jane's oenophile expertise and reputation in global wine circles makes the Stephen Taber's periodic wine-tasting trips extremely popular, so book early if you'd like to delve into the world of vino while at sea.
Rockland
All cruises depart Rockland, located in Maine's mid-coast region. It's a superlative town for foodies, with terrific eateries and food-centric events crowding the culinary calendar. Passengers board the Stephen Taber in the late afternoon and spend their first night docked in Rockland. You'll eat dinner on your own in town that night, so you'll have the opportunity to experience the dynamic food scene for yourself. Rockland's restaurant highlights include James Beard Foundation Award winner Melissa Kelly's Primo and Maine Lobster Chef of the Year Kerry Altiero's Café Miranda. Epicurean events include the scrumptious Parade of Pieseach January and the popular Lobster Festival each summer.
Practical Details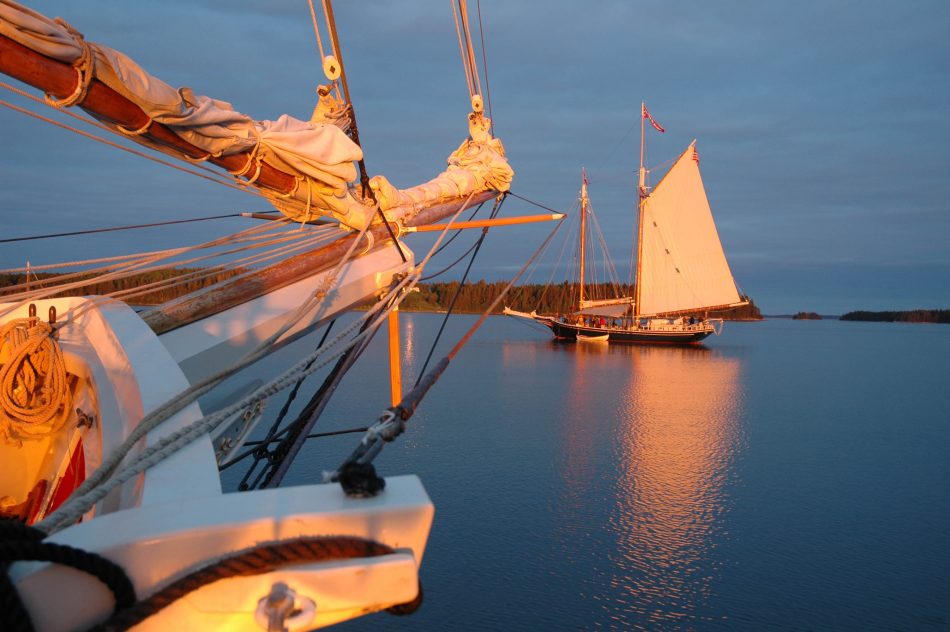 The Stephen Taber cruises from May-October. Journeys last between three and six days. In keeping with Maine schooner tradition, the ship has no engine, just a tiny yawl boat. The ship's course is determined by wind, weather and tides, so there's no set itinerary. Though unstructured, do expect the breeze to guide you to charming fishing villages, lighthouses, secluded swimming coves and several of Maine's more than 4,000 remote islands. Hike, watch the lobstermen, dip in the icy waters, gather wild blueberries or just commune with nature. You'll spot wildlife along the way, including porpoises and seals. When darkness falls, you'll be treated to the night sky in all of its stargazing glory.
You are welcome to help the crew as much or as little as you like. For some, it's an opportunity to perfect their sailing technique, while others just enjoy kicking back in the salty air with a good book.
The Stephen Taber has room for 22 passengers. Life aboard is about relishing simple pleasures, so there are no fancy accommodations. Cabins are compact but comfy. You'll share the two toilets (called heads) and a hot shower with your fellow passengers. If you're addicted to television and the Internet, prepare for a digital detox.
Price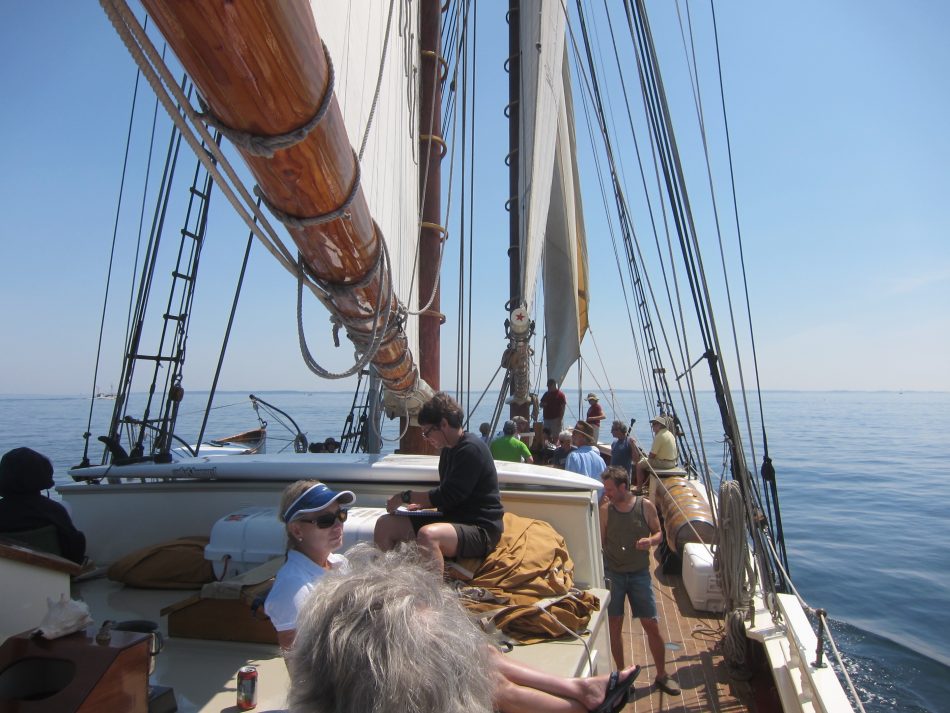 Three-night excursions start at $618 per person. Considering what you get, it's an excellent value. Though everything, except your crews well-deserved tip, is included in the price, this is nothing like any all-inclusive you've ever experienced. While no corners are cut, the mentality is spare, respecting nature and her limited resources. Captain Barnes is a true steward of the sea and he approaches his job with the utmost seriousness, so there's no wasting anything on board. It's the ultimate form of low-impact travel.
Sailing aboard a Windjammer is the quintessential Maine experience. If you think you like Maine, you'll love it more from your perch on board. If you've never experienced Maine, I can't think of a better way to meet her.
For more information, visit www.sailmainecoast.com and www.stephentaber.com. For helpful tips on visiting Maine, head to www.visitmaine.com.
Photo Credits: Jen Martin, Tim Sullivan, The Stephen Taber and the author.